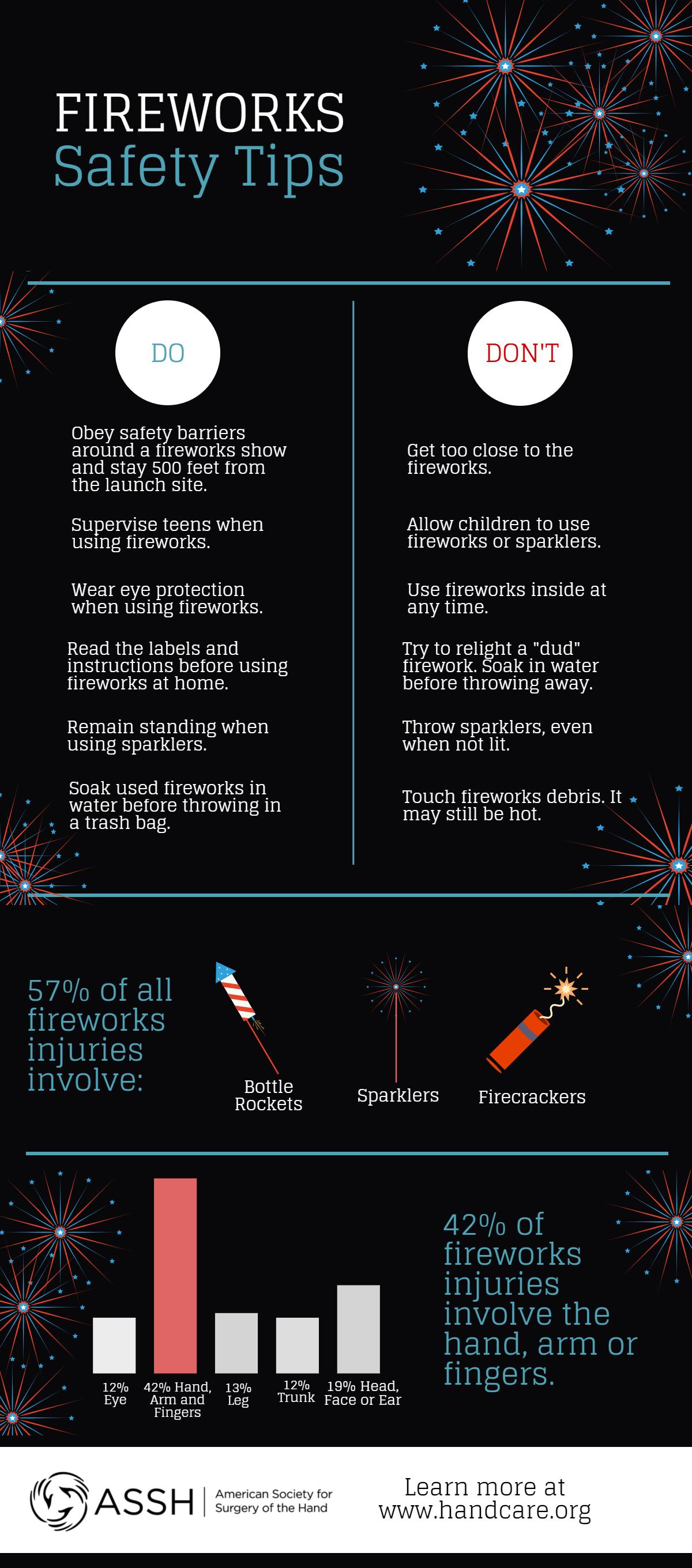 Fireworks injuries are all too common around the July 4 holiday. The majority of these injuries are to the hand, arm and fingers, many times resulting in an amputation. The hand surgeons of the American Society for Surgery of the Hand encourage you to be safe while using fireworks this year to avoid a serious injury that could change your life.
Here's how to use fireworks safely:
Always obey the barriers at a public fireworks show so you don't get too close.
Never allow children to use fireworks, and always supervise teenagers during use.
Wear eye protection when using fireworks.
Always soak used fireworks in water when done using, and never try to relight a dud.
Never use fireworks indoors or under a shelter.
Always stand when using sparklers, and never throw them.
To learn more about hand safety or to find a hand surgeon near you, visit www.HandCare.org.