Hand surgeon Amar A. Patel, MD answers your questions about heat treatment and cold treatment and which one to use for your injury.
Heat packs or cold packs? This is a question that doctors and therapists often get from patients. Both heat treatments and cold treatments are inexpensive and extremely effective modalities that can help speed up recovery and function when used properly.
What is heat treatment? When should I use heat treatment?
Heat comes in the form of heated packs, warm compresses, or hot baths.
Heat treatment warms up the skin and tissue to stimulate blood flow to a certain area. This helps to deliver oxygen and nutrients to those muscles and joints to help improve flexibility and range of motion. This can also help to relieve pain by relaxing muscles and reducing tension. Heat is best used along with gentle stretching and home exercises. It also may be given at the beginning of a physical or occupational therapy session for these reasons.
What is cold treatment? When should I use cold treatment?
Cold treatment comes in the form of ice in a bag or pack, gel packs that cool in a freezer, specialized cold wraps, and cold baths. This helps to reduce inflammation by cooling the skin and soft tissues. Cold treatment slows down blood flow and therefore prevents swelling and pain to that area. It is particularly helpful after exercise or therapy. This also is useful after an injury (such as a sprain, strain, or fracture) and for swelling from arthritis.
What are some safety tips for using heat and cold treatment?
Treatment times should be under 15 minutes. After 15 minutes, remove the treatment and let the skin rest for 15 minutes before re-applying. Do not fall asleep with the heat or ice on.
Check the temperature of your heat or ice before applying it to your skin.
Never place heat or ice directly on the skin. Always have a towel or cloth in between as a buffer.
Check the skin every 5-10 minute, and do not apply to any area where there is inadequate sensation in order to prevent burns or freeze injury.
As always, please contact your health care provider if you have any questions or concerns. You can find a hand surgeon near you with our find a hand surgeon tool from the American Society for Surgery of the Hand.
---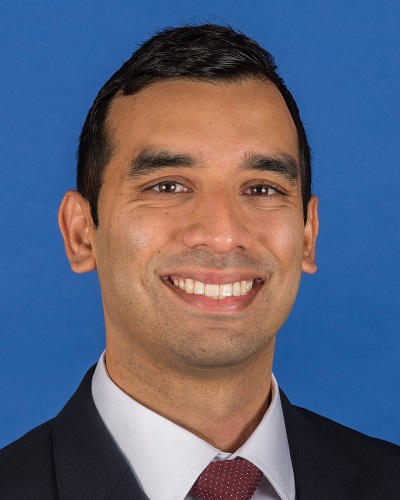 Dr. Patel is a hand and upper extremity specialist at the South County Orthopaedic Specialists in Laguna Woods, California. He completed his orthopedic surgery residency at the University of Miami followed by a hand and upper extremity fellowship at the Indiana Hand to Shoulder Center. He is currently a candidate member of the American Society for Surgery of the Hand (ASSH).