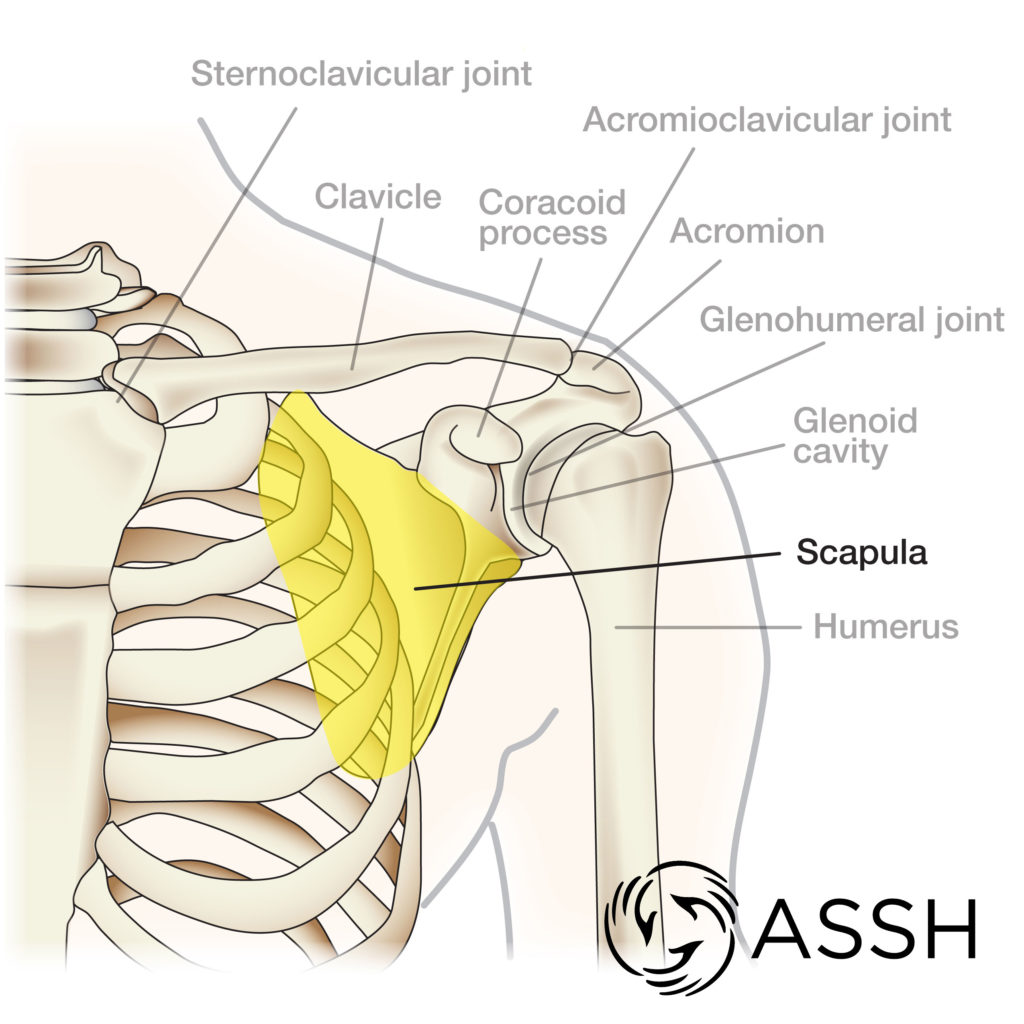 There are five major bones in the shoulder. The shoulder bones can easily be affected by falls or accidents, in addition to arthritis. Here is an overview of the shoulder bones:
Scapula: Another name for this bone is the shoulder blade. There are 17 muscles that attach to the scapula! Much of your shoulder motion is between the scapula and the chest. The scapula is part of the "shoulder girdle" which also includes muscle and ligament that allow your shoulder to move.
Clavicle: This bone is also referred to as the collar bone. The clavicle connects the arm to the chest. It has joints on both ends, which can become arthritic.
Acromion: This bone is a flat projection of the scapula that gives the shoulder its square shape.
Coracoid Process: This bone is also a projection of the scapula. It points outward toward the front of the body. This bone is important because its muscles and ligaments help support the clavicle, shoulder joint and humerus.
Glenoid Cavity: This is the socket portion of the ball-and-socket joint of the shoulder. Any abnormalities in the cavity can cause joint instability, which can lead to a condition called "frozen shoulder."
Learn more about the shoulder bones and the anatomy of the upper extremity (including the hand, wrist, arm and shoulder) at www.HandCare.org/hand-arm-anatomy.